*This is the actual post that accidentally went live this morning. I meant to publish this afternoon.
As the weather finally starts to turn to spring, I'm looking for new things to do. Last week, some friends and I went out to dinner and stopped at Wegman's (an amazing grocery store) for some dessert and wine. I snagged a magazine called Northern Virginia Daytrips to get some inspiration. The magazine was totally underwhelming, but we still came up with a few fun ideas.
1. The Cherry Blossom Festival!!! I love the cherry blossoms. I'm hoping to actually see a lot of them in full bloom. The last time we were up here around this time was April of 2012, and all of the trees were already leafed out.
2. Williamsburg. I'm a huge fan of Colonial American history, and my family lived in the Williamsburg area during the 1600s and 1700s.
3. Antietam and outlet shopping. Yes, this is a weird pairing. The Battle of Antietam was fought outside the town of Sharpsburg, Maryland. There is a Premium Outlet in the town of Sharpsburg at the interstate exit you take to get to the battlefield . It's about an hour or so away, and I don't feel like driving that far just to go to the outlets.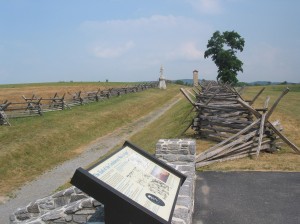 4. Limo wine tour. Several limo companies in the area offer packages where you rent a limo, and they drive you to a selection of the many wineries in northern Virginia.

What trips are you planning for spring?