So I'm posting this a bit late in the day. Whoops.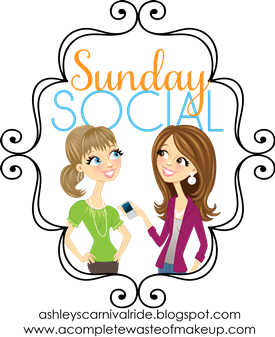 This Week's Questions: Brought to you by the number 5
1. 5 songs you'll listen to the rest of your life: Take Me Home Tonight (aka the greatest song ever / my ringtone since 2006) by Eddie Money, Crazy For You by New Found Glory (Mac's and my song), Slide by The Goo Goo Dolls, Iris by The Goo Goo Dolls, Crash by Dave Matthews Band
2. 5 things on your bucket list: live debt free, travel the world, become a Hokie season ticket holder, finish grad school, be happy
3. 5 celebs you'd love to hang out with for a day: Gerard Butler (yummy), Chipper Jones, John Elway, Charlton Heston (yes, I realize he's no longer with us), Kate Winslet
4. 5 things you always carry on your purse: cherry Softlips, sunglasses, a pile of receipts (generally for work), wallet, iPhone
5. 5 books on your reading list:
The Kingmaker's Daughter
by Philippa Gregory,
1776
by David McCullough,
The Purpose Driven Life
by Rick Warren,
Royal Affairs
by Leslie Carroll,
Bury My Heart at Wounded Knee
by Dee Brown.
6. Share the last 5 pictures on your phone. A sneak peek at our newly-rearranged house!